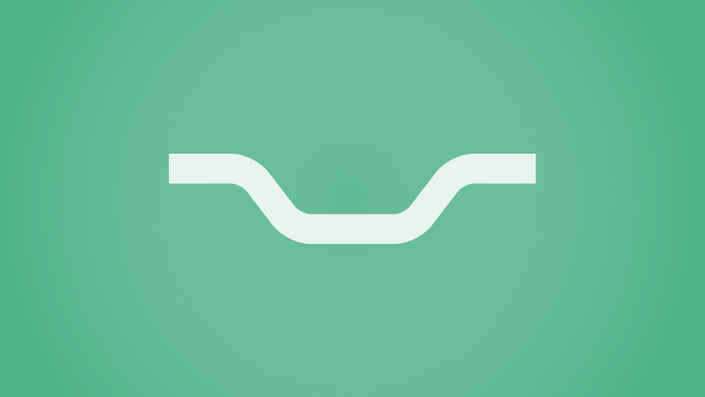 Handlebar Labs Community
Join a Vibrant Realtime Community of Like-minded Developers
Spending a lot of time on StackOverflow or GitHub trying to debug your issue? Or just confused about why something works?
This is something that plagues all developers.
Sometimes the easiest thing is to simply ask someone already familiar with the code a question in a relaxed setting. A setting where you don't need to put together reproductions, go back and forth describing the intended functionality, dealing with 💩heads on StackOverflow, etc.
If you've worked with a team you're probably familiar with this - just send them a quick message or look over your monitor and ask them the question.
As a freelancer, solo-preneur, student, or the only one in your company using this stuff it's not always that easy.
Unless you join the Handlebar Labs Community!
It's a small yet vibrant community of developers (just over 250) who are using React Native, have taken the same courses as you, and understand the questions you're asking. It's a great place to discuss things, ask questions, and build relationships in the industry. It's also where I spend a lot of time 😄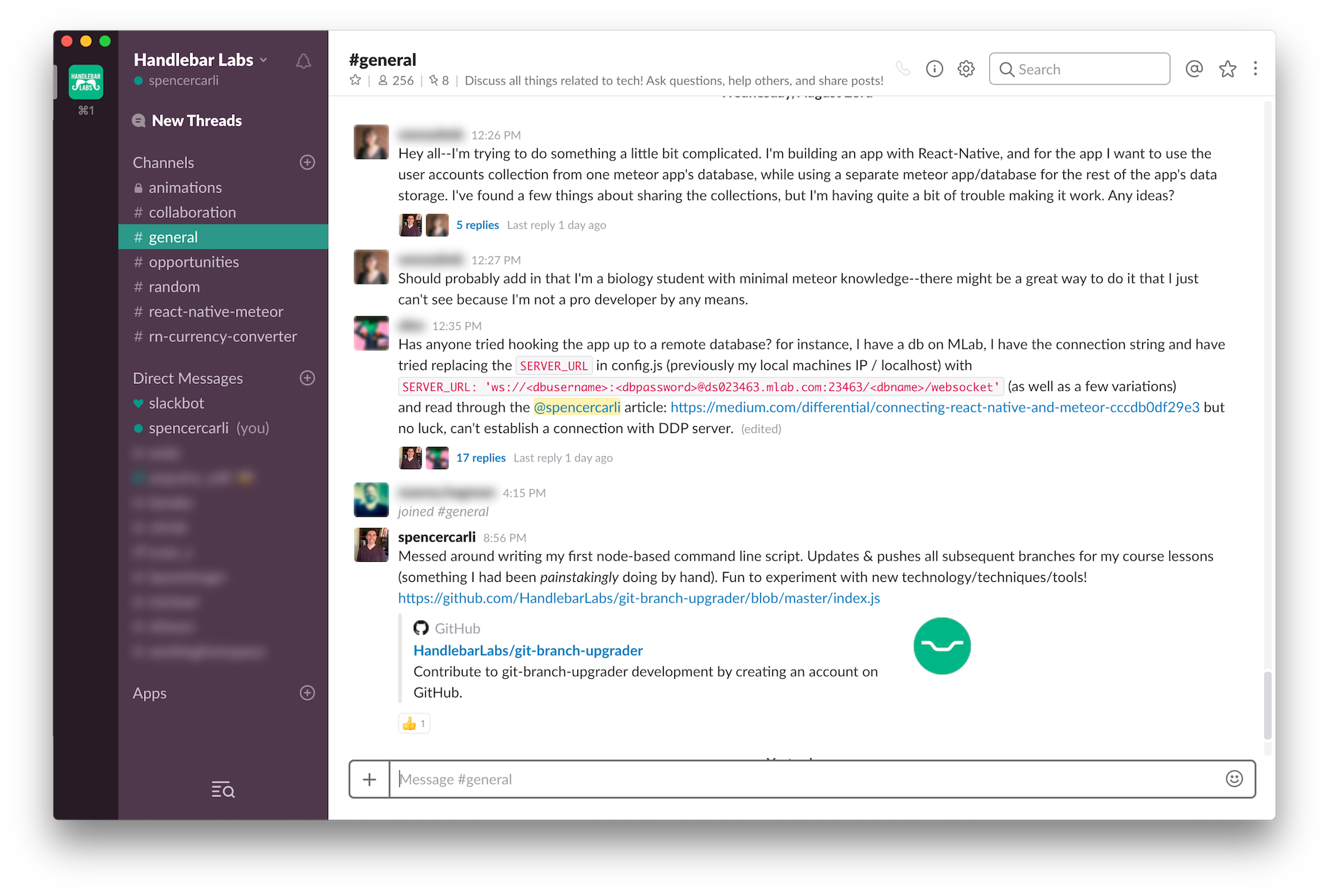 By using Slack we've got real time communication and it's baked into a workflow you're likely already using. No need to install extra apps or go to obscure websites you don't use any other time. I wanted to make it as easy as possible to be part of the community and Slack fit the bill perfectly.
So, what do you say?
Are you ready to join the most dedicated students and join the Handlebar Labs Community?
This course is not open for enrollment.
Frequently Asked Questions
What if I am unhappy with my purchase?
I would never want you to be unhappy! If you are unsatisfied with your purchase, contact me in the first 30 days and I will give you a full refund.
I'm already on the Handlebar Slack Team - Should I Join?
Not unless you're feeling extra generous! 😉 You've got full access to the community already from a previous purchase.